Chiaroscuro, (from Italian chiaro, "light," and scuro, "dark") is a technique employed in the visual arts to represent light and shadow as they define the world as we know it.

Britannica
It's already well known how much do I love playing with the light, automatically leading you to the reason why I like to implement the Chiaroscuro in my photography storytelling. One of my favorite styles 😍
In this particular maternity photo session I wanted to showcase a mother's gift of giving life if a very unique way. Light symbolizes the new bright beginnings and the shadow showcases the struggles and responsibility's weight of going through Maternity.
Timing in Maternity Photography
Usually, the Maternity it's done in the latter stages of the pregnancy for maximum visual effect, somewhere in between 6 to 2 Weeks before the due date and it often include the spouse and/or other children, making them part of a portrait session that captures a unique time in the life of the growing family.
How do I do it ?
There are a variety of ways to approach a maternity shoot. Some consider that a maternity is nothing else than a Family photo session, where you pose the mom to be, take pics with her and her family and Voila, ready.
I consider this WRONG, and am a strong adept of Personalized sessions. So how do I do it ? I'll describe it in the following 6 Steps. Let's go.
1. Let's get to know each other
First of all, we'll get to know each other. I will consult with Mother to be on her Visions. I need to know what she has in mind when it comes to maternity, are there any specific angles that she wants to try, or styles that she wants to employ during the shoot. Maybe there are some personal fears or wishes that she wants to address with me. This plays a crucial role when comes to make someone comfortable with what is about to happen during the set.
2. Explore Visions
After we are comfortable with each other and what we want to do and have a general idea about the set, we'll go through some Inspo. After all we're not just taking pictures, we are creating Art. While surfing through some inspo pictures, we'll get to know more about the Style, Colors (I like to work with Pantone when comes to colors), Poses and the set Design. At this point we'll have a better understanding on what will we have as a result of our session.
3. Arrangements & Accessories
Often if a set requires special themes, like a Balloon Arrangement or a Flower Wall, or maybe some accessories like a Piano, I consult with my preferred Vendors and we get the set done.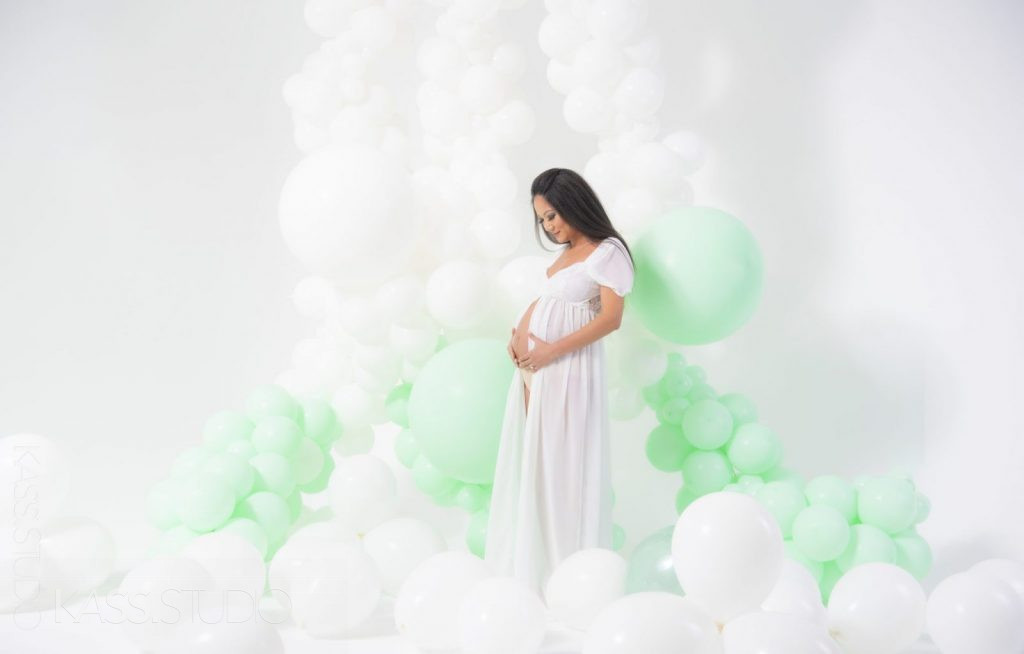 4. Location & Time
We agree on the date, time and location of the photo shoot. Natural lights or Studio Lights is the point of discussion here. I love and use both. While both can lead to amazing shots, there are some nuances that you can achieve more in each of these 2 ways. While outdoor provides the broad warming light from sun, it might also be uncomfortable for the Mom-to-be in terms of Intimacy (not every Mom is ready to show her belly out), the Studio sessions on the other side, offer more control on the lights, leading to more creative shots, and it also provides a maximum Intimate atmosphere, where the Mom-to-be can easily use the exchange room to get into different outfits.
5. Make up & Hair Styling
While some Moms prefer a natural look, some are more into enhancing their look with some Make up and Hair Style accents. Although in most cases Moms came in ready, by visiting their Make up artist and Hair stylist prior the session, We also offer our big Hollywood style make up stations to those Moms bringing in their own Vendors. Pretty comfortable, and accessible, we also can suggest you the Make up artists and Hair stylists from our Vendor list.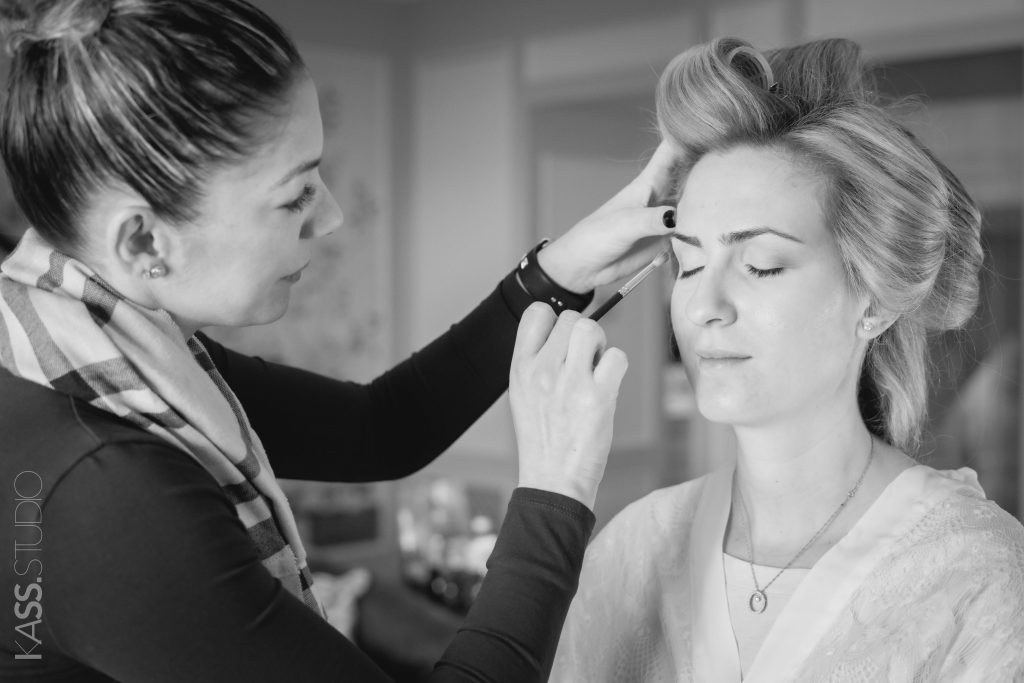 6. It's Your Time to Shine
And finally your day to shine it on the camera has come. This day is all about You. We'll be creating one of the most memorable moments in the life of your Family. Be yourself, and trust me, you'll enjoy the results. This day we'll spend almost 2-3 hours collecting some amazing recollections. We'll put on some music of your choice to get you in the mood and start the Session.
*I'll guide you on posing and looks, on angles and perspectives, so you feel comfortable and enjoy the process.
7. The Retouching (What no one sees)
This actual process is always left behind the scenes, probably one of the most omitted by many when talking Art Photography. This process could take from 2-6 weeks depending on the complexity of the Looks we're looking to achieve. During this time, I'm processing each and every picture, selecting the ones that are going through the production, retouching process. This process is very complex since it's comprised of 3 stages. The Color correction (where I make sure your skin looks like your skin and not an orange peel LOL), Retouching (where we remove unwanted details, spots, blemishes etc.) and the Rendering (where I export the picture) in other words sending it to you as a Final Product.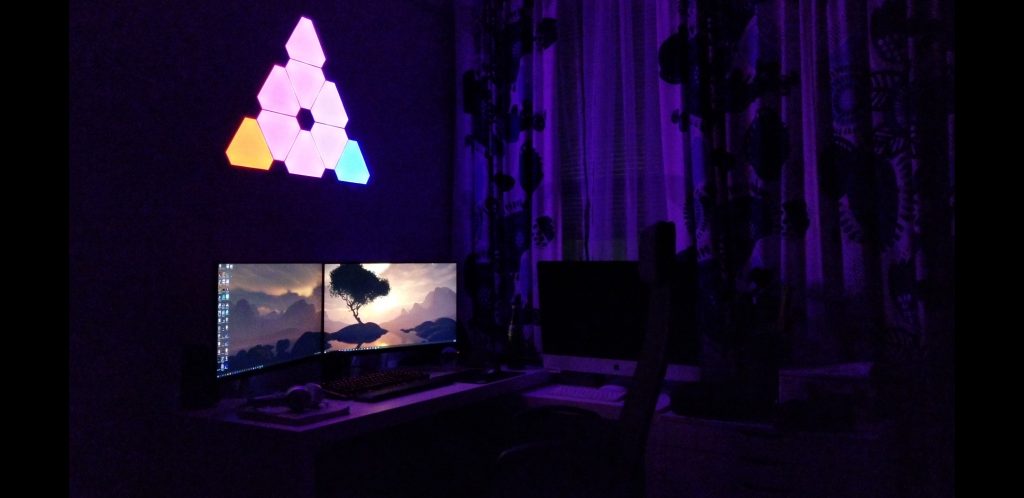 I do it with a Soul, or not at all.

Serge Kass
And to It's really impressive to see how can styles be combined together in telling a story with a picture in movement, like this animated picture bellow.
Mishel and Max were so patient on the set, they knew we're creating art here. Had an enormous pleasure working with this Lovely couple. Congrats guys with The New Beginning !
---
https://www.facebook.com/www.kass.studio/posts/1608614952635433
Recent posts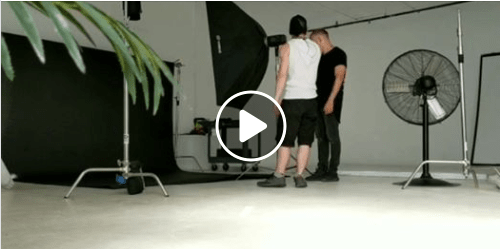 Setting up for a Shoot, it's a Process
The right setup for your photo shoot is the first step to a Correct and Relaxed photo session, where your focus is entirely oriented towards Creativity and Model looks. Here we're getting ready for an Amazing Maternity Session. Stay tuned for some